Signing in for the first time
1. When you become a partner, your Sales Representative requests an EPS account creation for you. If you do not have access even though you believe you should, please contact your Sales Representative
2. You will then receive an email containing a temporary password and a link to the sign in page. Note: the temporary password expires after 7 days so your registration needs to be completed within that time.
If you need to regenerate your temporary password, please contact our support team.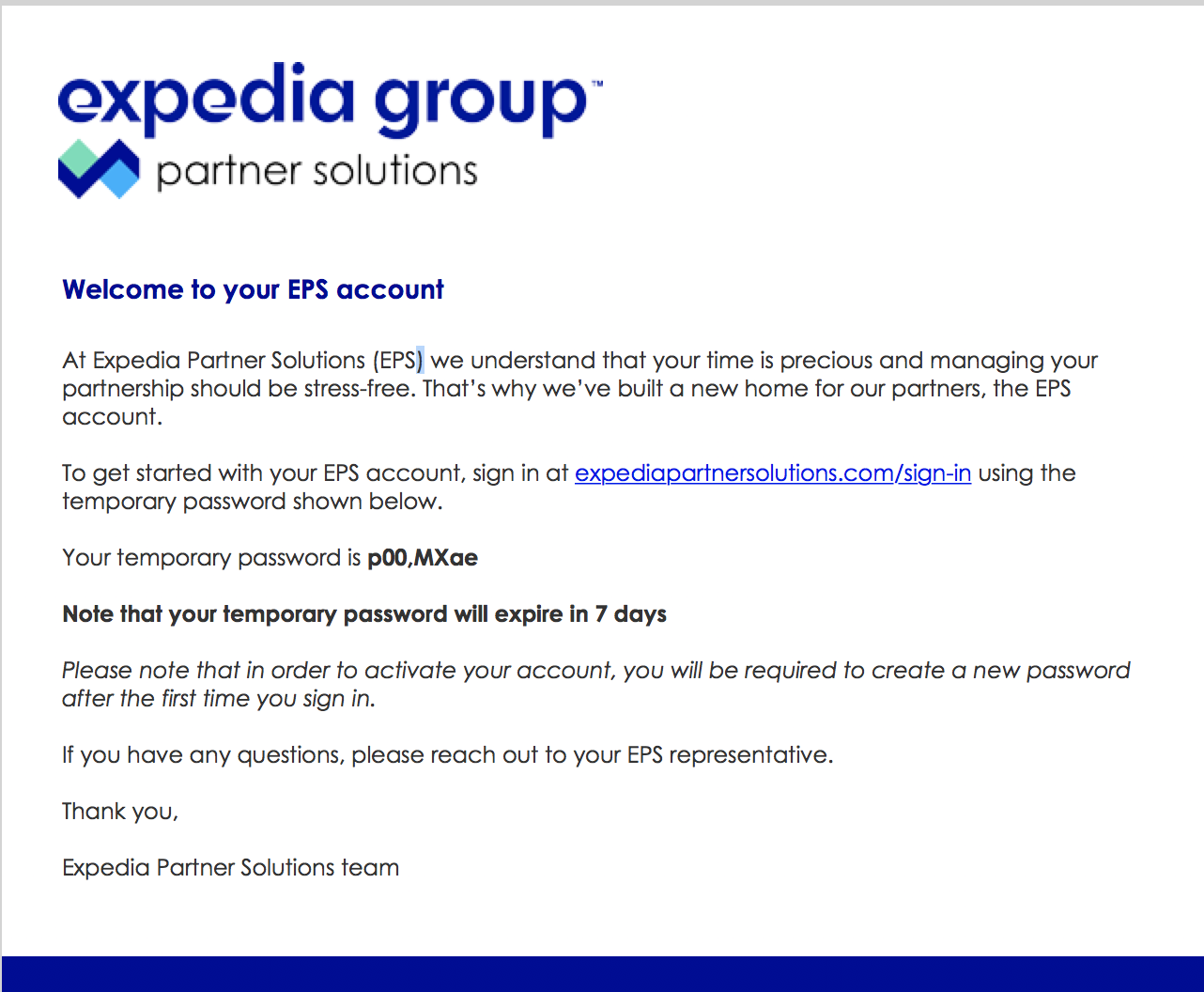 Email example
3. When you go to the site, you will need to sign in using your temporary password. You will then be prompted to set up a new password - this will be the password you will use next time you sign in. 
Once you have completed the initial set up you can simply go to the EPS Sign in page, input your sign in details and click "send".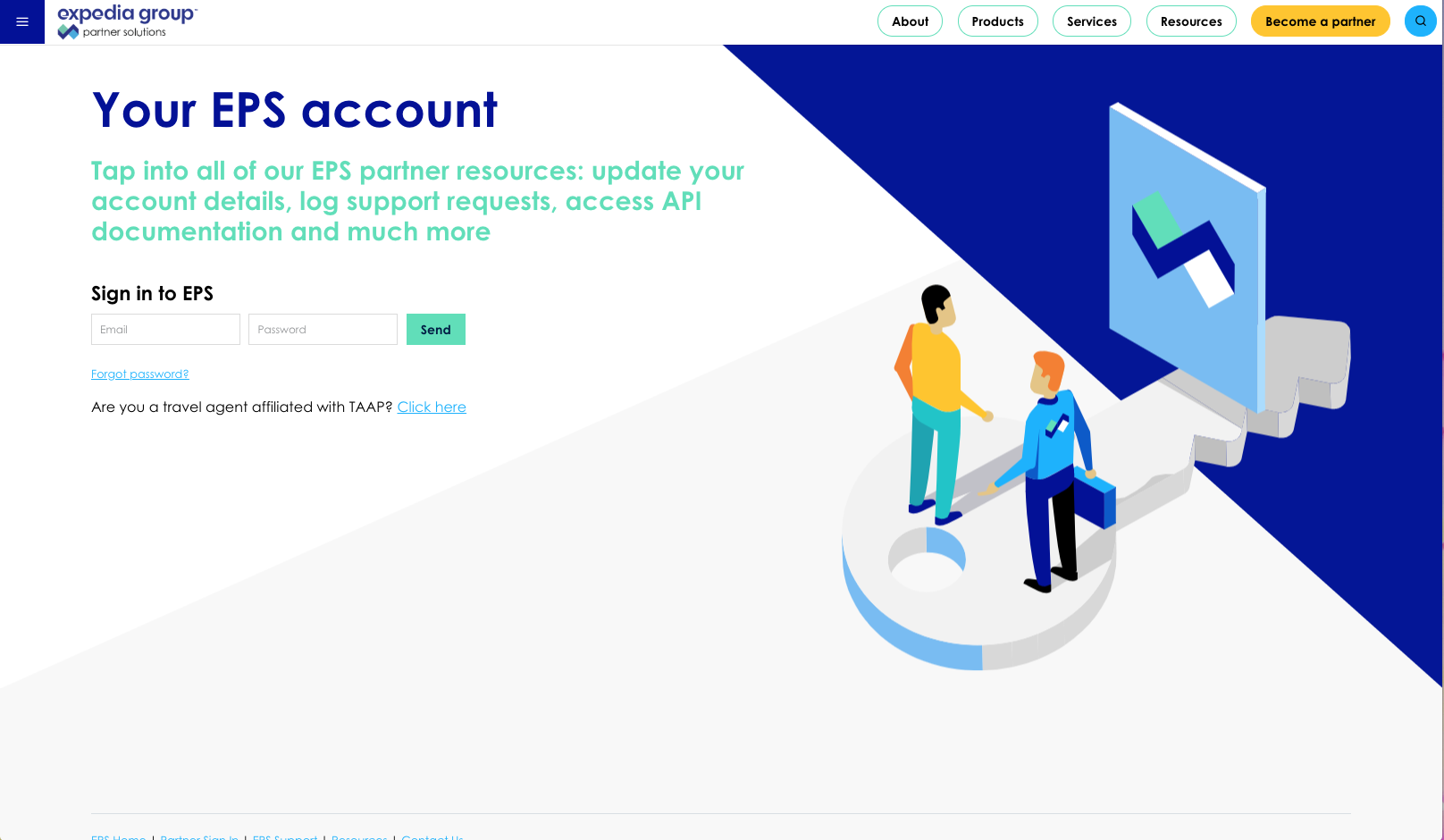 If you need help changing your password please see Forgot your password article.